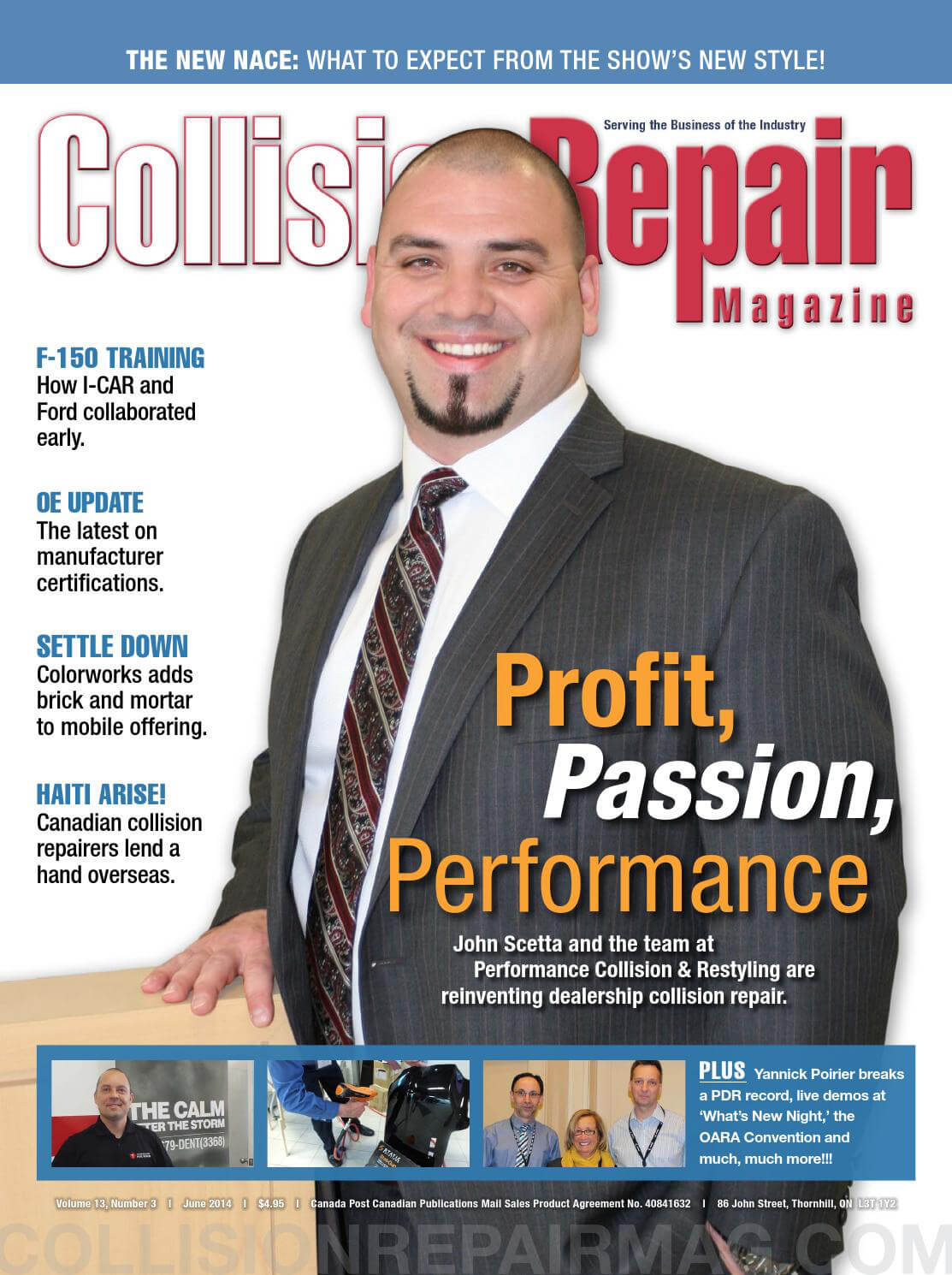 For John Scetta and the crew at Performance Collision St. Catharines, everyday is a chance to do something great.
We've seen the numbers of dealer owned collision repair facilities shrink in recent years. Every case is different, but the smart money says that dealers rarely close a part of the business that's acting as a profit centre.
However, the tide may be turning. Dealers are looking at collision with fresh eyes, and the drive within the industry towards greater efficiency is making the business a more attractive proposition. Today's dealers know that profit can only be realized if the management and staff are top-notch.
Enter John Scetta, General Manager of Performance Collision St. Catharines, in Ontario is part of the Performance Auto Group, a group of dealerships representing brands such as Acura, BMW, MINI, Chrysler, Dodge Jeep, RAM, FIAT, Hyundai, EQUUS, Lexus, Toyota, Scion, Mercedes-Benz, Sprinter and smart. The group is celebrating its 50th anniversary this year. The collision business has been part of the group for the last 50 years.